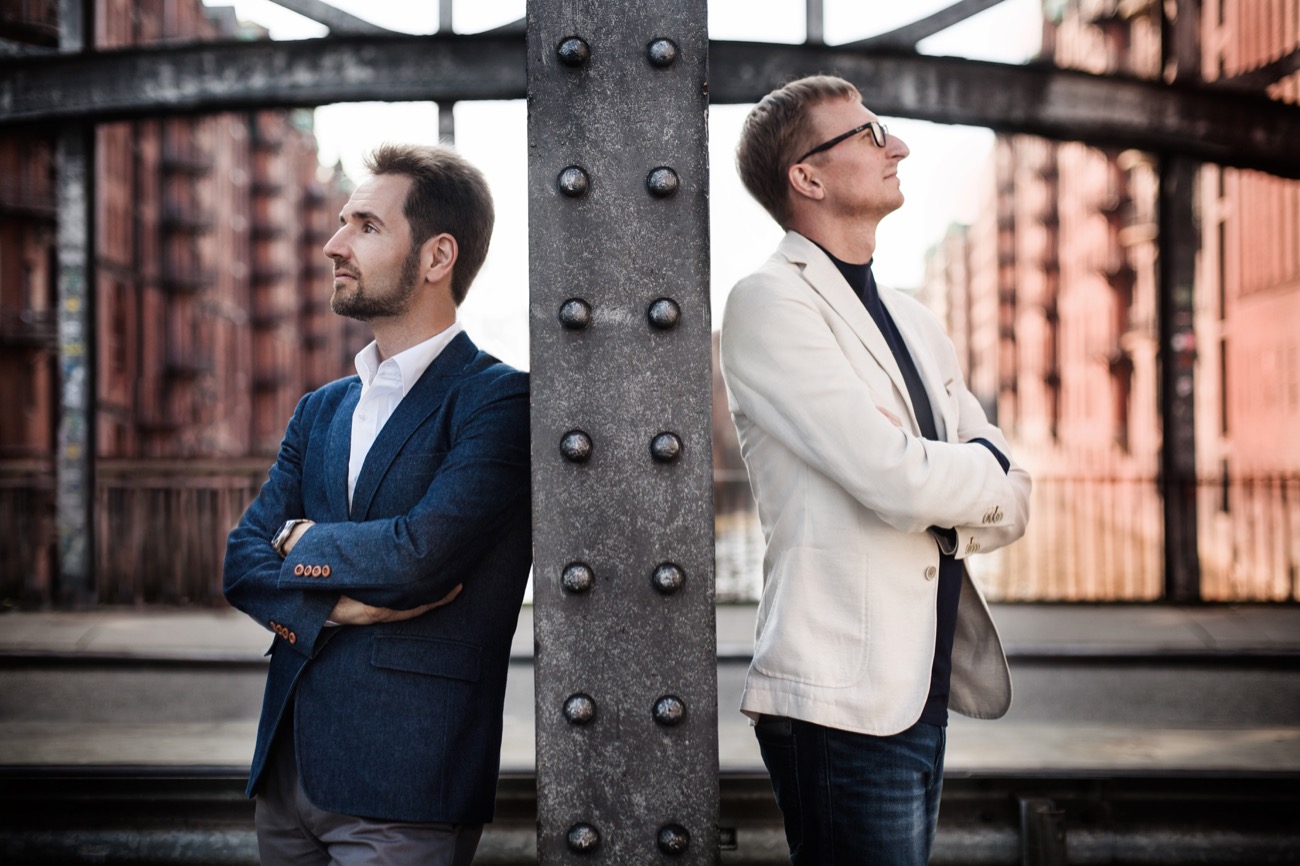 Clarinet & Piano 3.0
Off the beaten track of classical concerts, my friend Laurens Patzlaff and I dare to step into exciting new territory with their latest performance. Together as a Duo we offer a program which joins modern and classic together with elements of improvisation, components of traditional classical concerts, and a seldom heard clubbing atmosphere in the form of buoyant jazz pieces for clarinet and piano.
Laurens starts off with an improvisation from popular music pieces to Bach, when suddenly I enters the stage and interrupts Laurens' performance with Bach's Toccata and fugue in d minor – very unusual for the clarinet. The fugue turns into a jazz version, with which the first half of the program comes to an end.
As a contrast to the first half of the program the second half starts with 3 romances by Robert Schumann, op. 94, which brings the audience to a deep stage of relaxation, before we enter the highlight of the concert: George Gershwin – 3 Preludes, Leonard Bernstein – Riffs from Prelude, Fugue and Riffs and the Concert for Clarinet by Artie Shaw.
All in all an evening of Jazz to remember. Join our first performance at the Wiener Musikverein on November, 5th!
buy tickets here