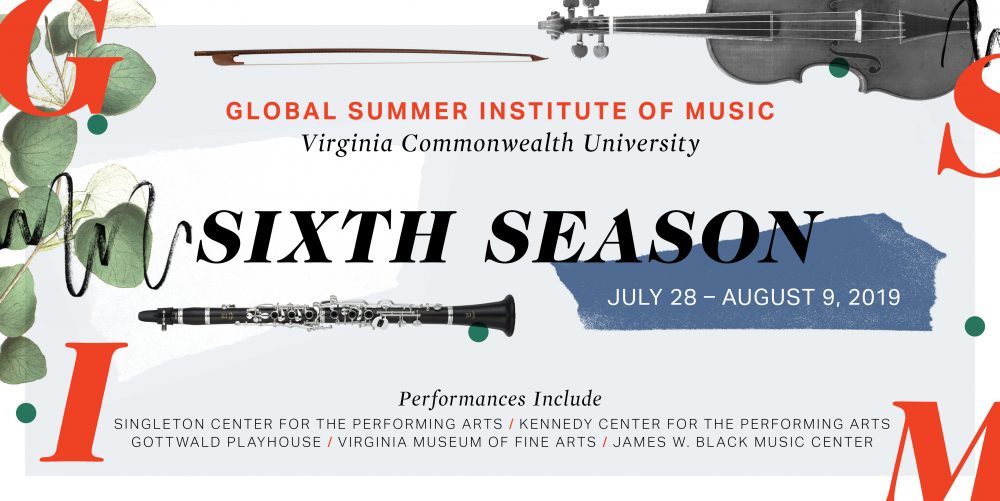 GSIM 2019 is coming up!
The Global Summer Institute of Music is coming up! Apply for my Masterclass for Clarinet, there are special offers for all students from Europe!
GLOBAL SUMMER INSTITUTE OF MUSIC
Masterclass for Clarinet
Markus Adenberger
(Vienna Chamber Orchestra)
July 28, 2019 – August 09, 2019
Fellows, there will be a few scholarships available just for you!
In order to apply for one of these scholarships, you need to send in a recording of two pieces (ideally two pieces of different style and character). The recording has to be uploaded on youtube, the link needs to be send to gsim(at)vcu.edu as well as adenberger(at)gmail.com.
Furthermore out of all applicants there will be a few students chosen to play as soloists with the GSIM Festival Orchestra and at a concert at the J.F. Kennedy Center for the Performing Arts in Washington.
So hurry up and send in your application today!
Application deadline for the masterclasses is 30 March 2019, however the application deadline for the scholorship is already 30 March 2019!
Apply here: http://wp.vcu.edu/gsim/en/global-summer-institute-of-music/